Associates ~ Peak Property Investments
Maggie Wolk

Marketing Manager and Property Specialist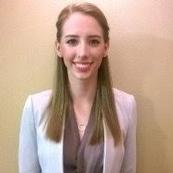 "We may have all come on different ships, but we're in the same boat now."
I learned a saying that I've always lived by: The harder you work, the luckier you get. Well, with Peak Property I feel like the luckiest gal on the face of the Earth. I can't tell you what an honor it is to be asked by this company to serve as their administrative guru. I'm more excited about the job ahead than I was the very first time I stood here before you on my first day in the office. These agents and people in this company reaffirmed what I've already known to be true. Peak Property is the hardest-working, most honest, caring, and dedicated group of people in the area. Distressed property experts believe if you do what's right, for the right reasons, good things will happen.
Email: Maggie@peakpropertyrentals.com
Emmett McLaulin

Portfolio Manager & Acquisition Specialist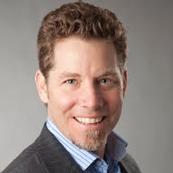 Real Estate is one of those things they just aren't making anymore. What is "highest and best use anyway?" That really depends on what you want to accomplish. With over a decade of real estate and development experience, I can support your goals. Wether it is purchasing a primary residence, buying an investment property or taking on a development project, I am focused on advocating your specific needs & interests.
I am currently licensed in ID, WY, and WA with an expansive network of real estate professionals specializing in destination resort properties. It's a wonderful thing when a property provides recreational use and an income stream. At the end of the day my goal is to develop lasting relationships based on trusted performance.
Phone: 307 228-0188
Fax: 425-214-3602
Email: Emmett@peakprops.com
Steven Smith

Sales Associate - Licensed in Wyoming and Idaho
I moved to Jackson to fulfill my dream in life… to live in one of the most incredibly beautiful places on earth and to live the mountain lifestyle in a town filled with people as special as the surroundings. Now my passion is to assist others in realizing their dreams.
Prior to moving to Jackson I spent ten years as the Vice President of Project Management for a leading Developer and General Contractor in South Florida. That experience and knowledge gives me a unique perspective on your real estate transaction. Previous to that I spent fifteen years in Store Development with the Polo Ralph Lauren Corporation.
Phone: 954-655-0200
Fax: 307-201-1685
Email: Steven@peakprops.com