Welcome to Mountain Country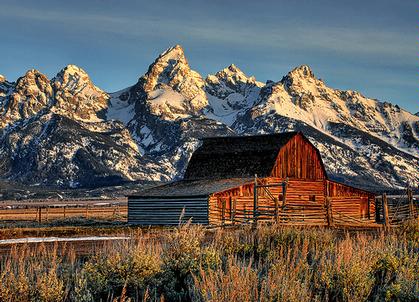 We are entrepreneurs focusing exclusively on real estate in Jackson Hole and the surrounding mountain areas. Peak Property Investments, LLC and our agents concentrate on achieving our clients' objectives as our main priority. Both buyers and sellers will appreciate a national reach combined with a local record of performance.
We have invested in technology-based networks to anticipate changing market conditions, which provide pertinent market information, and deliver to our clientele the most effective market coverage.
We believe that teamwork is the best way to help clients achieve their goals. We work in cooperation with other real estate professionals and outside experts to achieve your goals. Each one of our agents is well educated and they follow a strict process and formula that produces results. Adaptable, flexible, and motivated agents are the key to success in our opinion.
The team environment will provide each client with value-added services through expert analysis, innovative deal structuring, and long-term market relationships. Most importantly is our sense of tenacity in achieving real estate objectives and goals.
Representing Buyers and Sellers
Our Sales Associates pride themselves on representing the needs of others. These Mountain Experts have a long list of successful commercial and residential transactions. Give us a call today, and let us earn your business!